Summer is almost over. Okay, it's over (it's November…) but I'm having a hard time saying goodbye to the warm weather and long days. So to get over it I need to talk about one of my favorite noodle dishes to cool down, Somen. We mentioned Somen in our Cold Noodle post a few months back, but wanted to give it a bit more attention!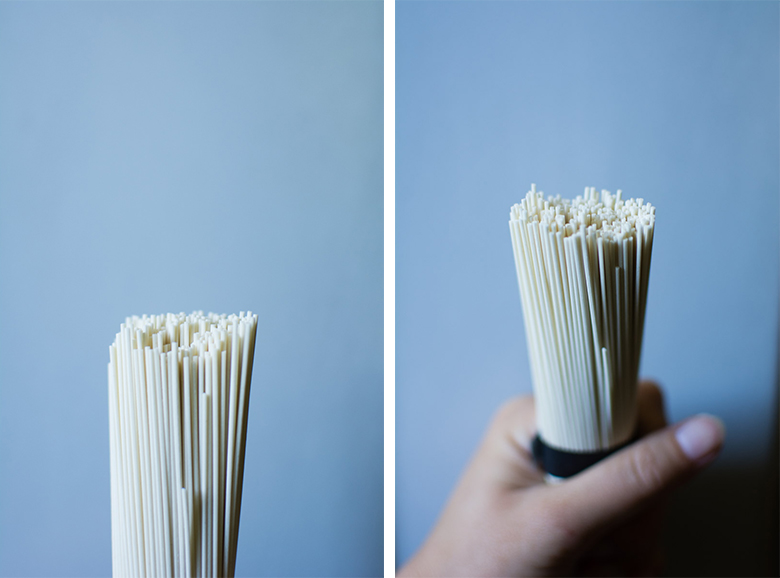 According to Japan Info, "The history of somen dates back to as early as the 8th century. According to historical records, it was believed that the Chinese brought these noodles to Japan during the Nara Period (710-794)." The original noodles were made from rice and eventually was replaced with wheat flour. The noodles are the thinnest of all Japanese noodles and are usually pulled using a Chinese style technique. The noodles can also be aged and are considered more sought after if they have been allowed to rest. This makes for a wonderful gift and is an even more delicious meal."
I love the simplicity of Japanese food and Somen another great example of using only a few ingredients to create a great meal. This is a great weekday night meal, and simple to make if you don't consider yourself much of a cook! The preparation is simple, so the getting the right ingredients are extremely important. You can find the somen noodles and the tsuyu at most Asian supermarkets.
Tsuyu, the broth, is a mixture of dashi, soy sauce, and mirin. You can make your own but if you want to be lazy (like us) you can buy it at the store. We usually buy the "straight" broth, which means you don't have to dilute it with water in order to use it.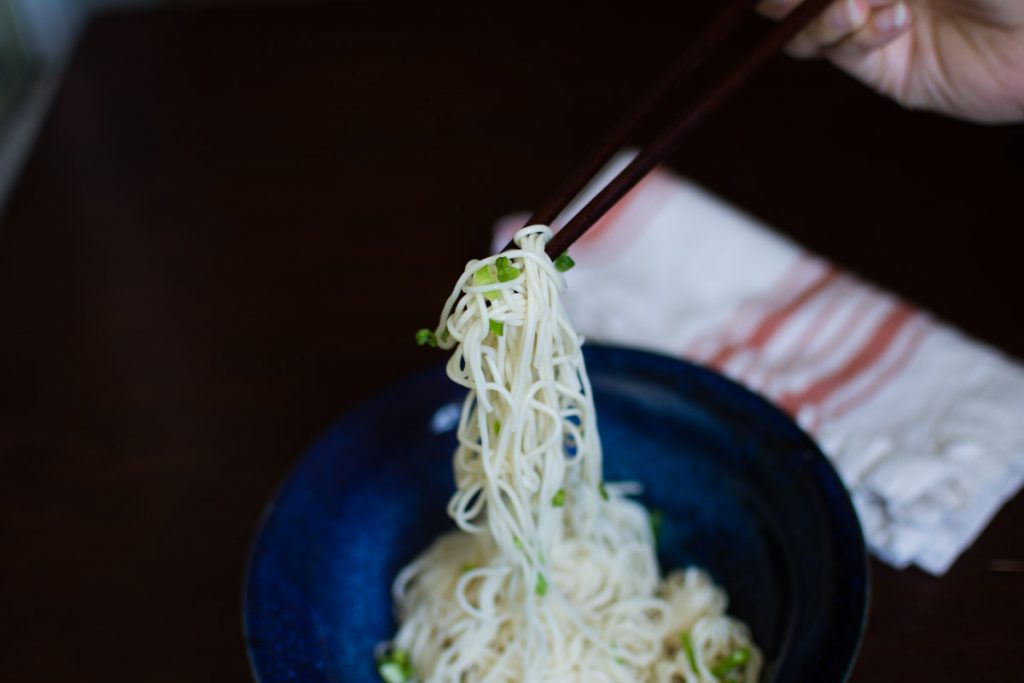 I've included the most frequent way to prepare Somen, as well as a few picked up from scouring the web! Links after the recipe.
Ingredients
1 bunch somen noodles

1/4 cup tsuyu (broth, either bought or cooked)

1 green onion, chopped

Togarashi to season
Instructions
Boil noodles for 3-4 minutes
Drain and run under cool water until chilled
Place in bowl, pour in tsuyu (つゆ), top with green onions and shichi-mi tōgarashi (七味唐辛子)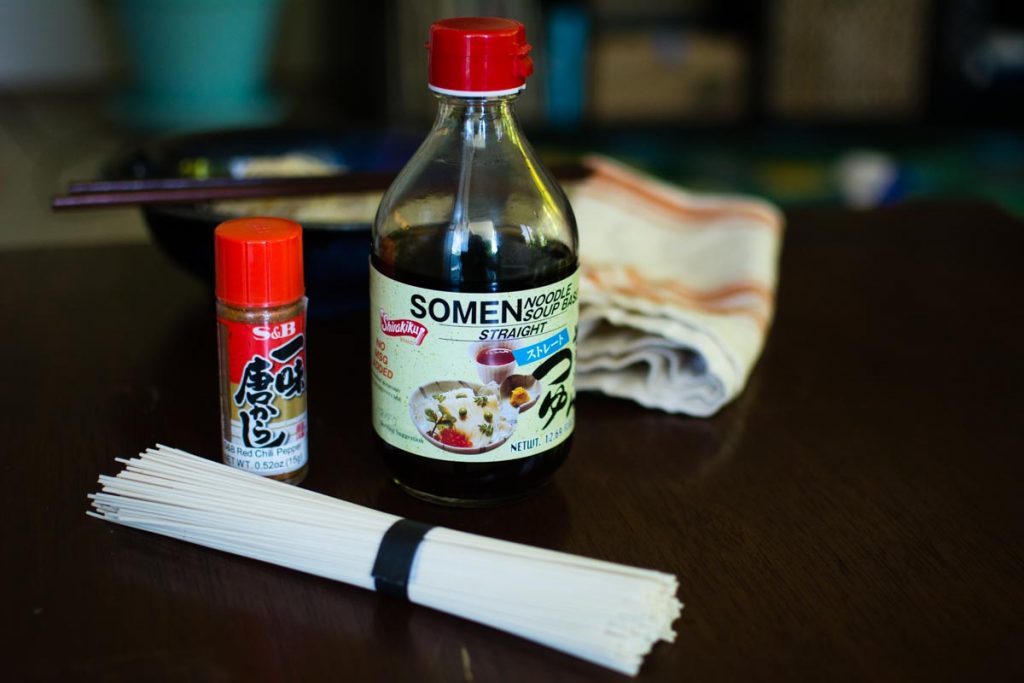 Recipes from Around the Web