I was able to spend seven days in Barcelona and of course I was constantly seeking out coffee to fuel my exploration of the wonderful city. When I was sitting in the sun, enjoying a cappuccino in the Plaça Reial within the Gothic Quarter I realized that this is not something that I have found in the Pacific Northwest. While I do consider myself extremely spoiled to live in a city like Seattle, where high quality coffee is a expectation and the cafe is a regular staple of the work life in our tech-heavy area, it lacks some of the casual appeal of a European cafe. With a few years of experience as a barista I have become much more familiar with how coffee is processed, what constitutes a good cup of coffee (in my opinion), and some of the habits of dedicated coffee drinkers. From my personal experience there is a consistent feel of cafes all over Europe; London, Milan, Paris and Gothenburg all featured a similar model of coffee experience to the casual visitor. While I didn't ever seek out the best of the best, the everyday experience was quite similar. That being said there are some huge differences between the Pacific Northwest coffee culture and the cafes in Barcelona.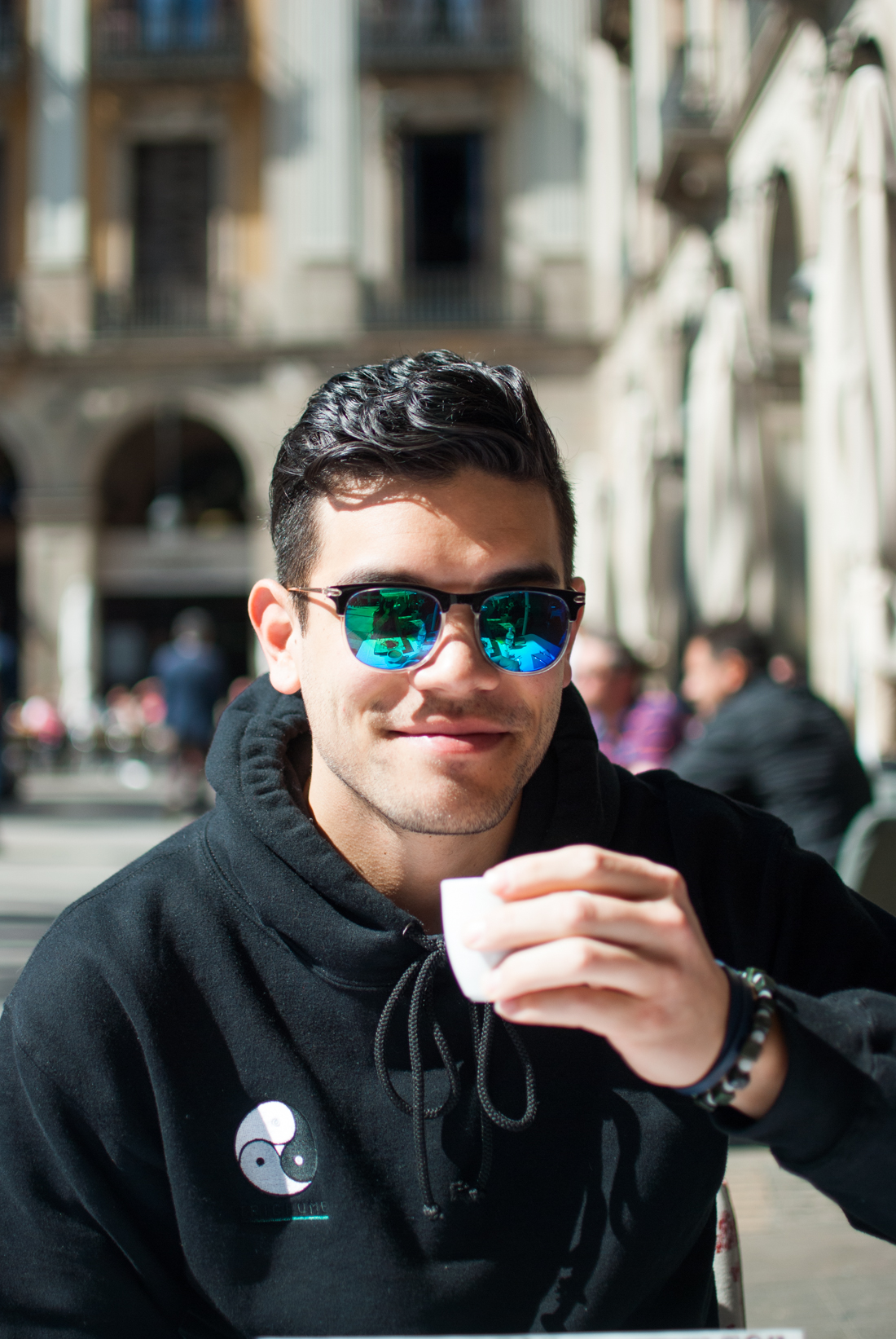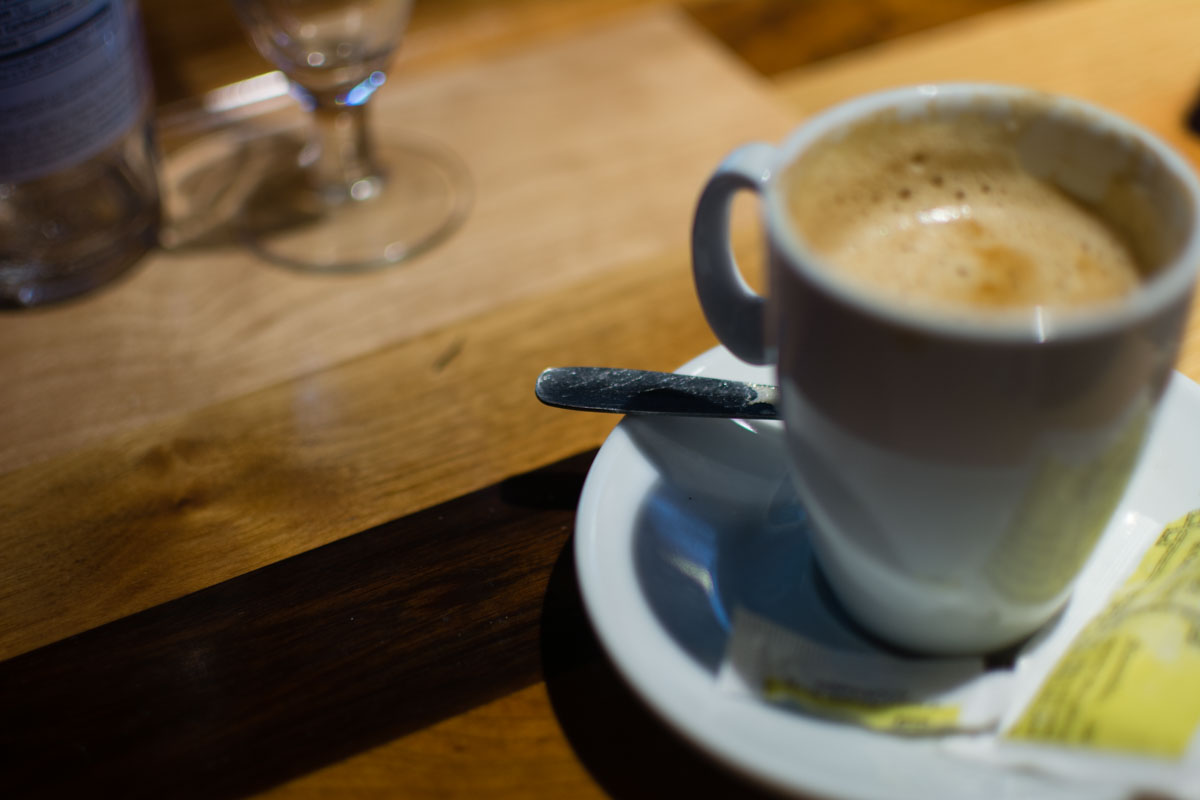 Environment
The European cafe is an institution, it is an extremely important social ground. Lots of friends meeting up, and breaks from the work day. This is where you spend your time resting after walking the city the whole day, take a load off, and relax. There is a standard expectation that there will be outdoor seating, an ashtray and food served. The pace of service is much slower in Barcelona, usually it's a few minutes before someone comes to take your order, and another few before it's delivered.
The American, more specifically Northwestern, cafe is usually reserved for the morning rush and has a reputation similar to Starbucks. It doubles as a space to work, arrange meetings for business and of course the more casual hangout spot. There is less outdoor seating and almost never an ashtray (usually a bucket or some improv container). The interior is the focus of the cafe, rather than the outdoor seating. Another difference is the amount of to-go cups that are used in US cafes. Most people grab and go after getting their drink, where as the Europeans tend to drink at the cafe.
Offerings
The amount of coffee is much less in European cafes, usually as a macchiato, flat white, or the good ol' espresso shot. They do offer americanos for people who hold dear to black coffee, but you will be hard pressed (get it?) to find drip coffee. Cafe's also frequently serve snacks, small plates, and cold cuts as well as alcoholic drinks. Coffee is an all day thing, not just in the morning. During the evening there will be a mix of people drinking coffee and others taking in libations (beers, wine, cocktails) creating a very casual evening bar.
In the US, drinks are usually larger in size, contain more sugar and are more complex. 12oz is usually the standard "small" size and usually tops out at 20oz. Mochas, lattes, blended iced drinks, and drip coffee are much more common for the everyday drinker. Food is roughly the same, and will change it's offering to the size of the shop.
The most important difference between the two cafes? European cafes do not serve iced drinks—there are a few exceptions but the majority of baristas will give you a strange look if you request an iced-anything. When we did attempt to get some iced coffee it came with a hot shot of espresso with a cup of ice separately.
Coffee Quality
In my humble opinion I think that Pacific Northwest coffee shops carry a better coffee bean and more variety than their European counterparts. Especially in Seattle and Portland, there is a huge focus on quality, small batch coffee, with a focus on lighter roasts. The variety alone provides a more exciting drinking experience for the cafe-goer who is looking for coffee. The European cafe (with exceptions) is less about high quality and different varieties and more about consistent delivery of their drinks. Most of the beans for the European cafes also come in a large sealed containers that feature pre-ground beans, which takes away from some of the flavor and oils that are contained in the beans.
In all, there are some major differences in the two different coffee ecosystems but at the end of the day the cafe will hold a sacred place in people's hearts. The cafe is where friends meet, work happens, and people get their daily fix! Drink on my friends!