One of the staples of Filipino cuisine, garlic fried rice, is luckily one of the easiest to cook. It's stupidly simple: lots of garlic and leftover rice. Tada! It's a breakfast food, mostly served with an egg and some protein (SPAM®, longanisa, tocino, etc) and called a silog (which is a combination of the word for fried rice, sinangag, and the word for egg, itlog). I seem to eat it about once a week depending on how much leftover rice I have. Here I'll take you through the process that involved way more photos than there are actually steps in the recipe! 🙂

How It's Done
It's real easy. You take leftover rice from the night before and then a bunch of garlic. I normally use garlic from the bulb but I had a whole bag of peeled garlic from a dinner the week before. I use about 1 1/2 cloves of garlic per cup of rice I'm cooking.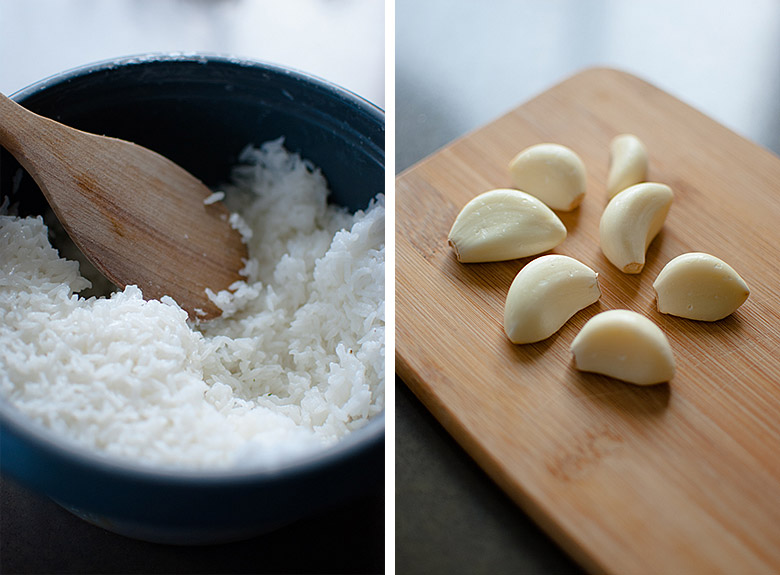 After you have those, slice up or smash all the garlic.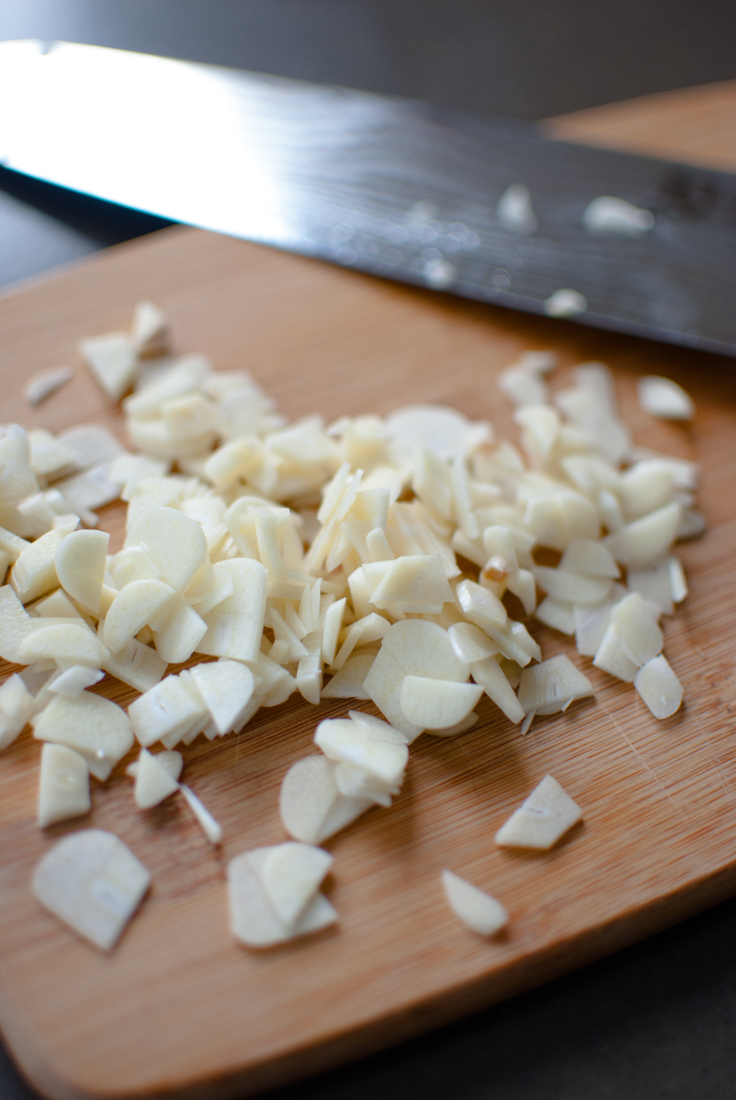 Then, toss it in your pan with some cooking oil—not olive oil—and fry it until a bit browned, about five minutes.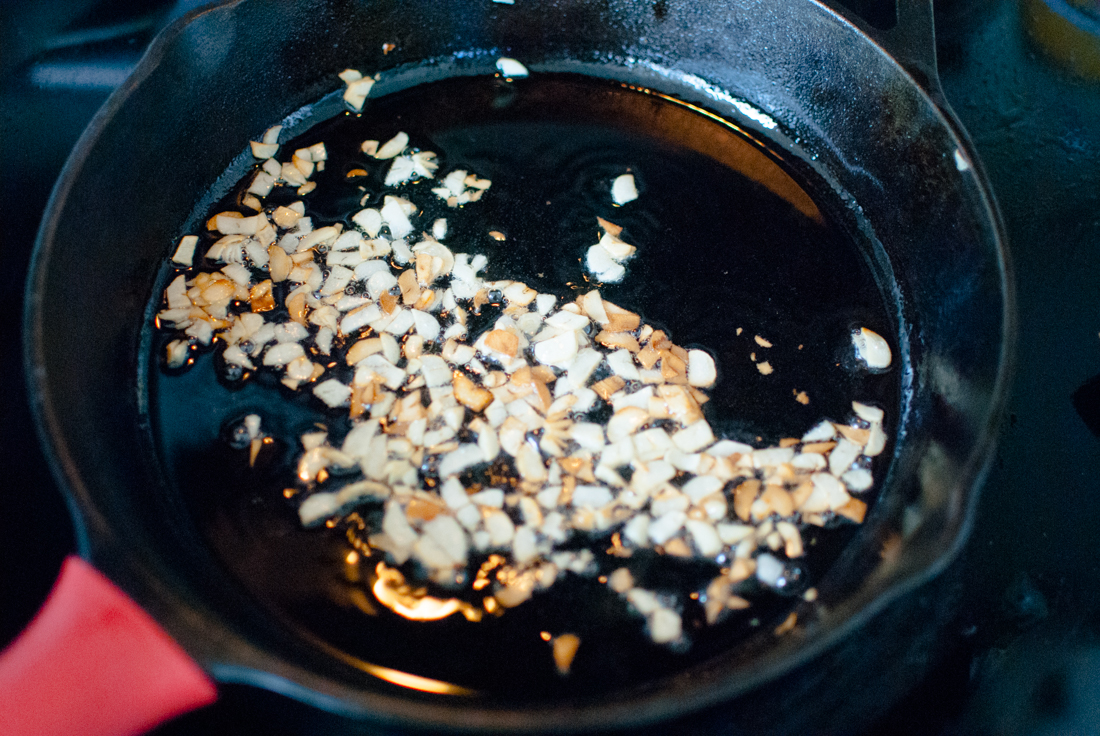 When it's browned you can just dump in all the rice and cook for another five to ten minutes, depending on how crispy you want the rice or garlic to be.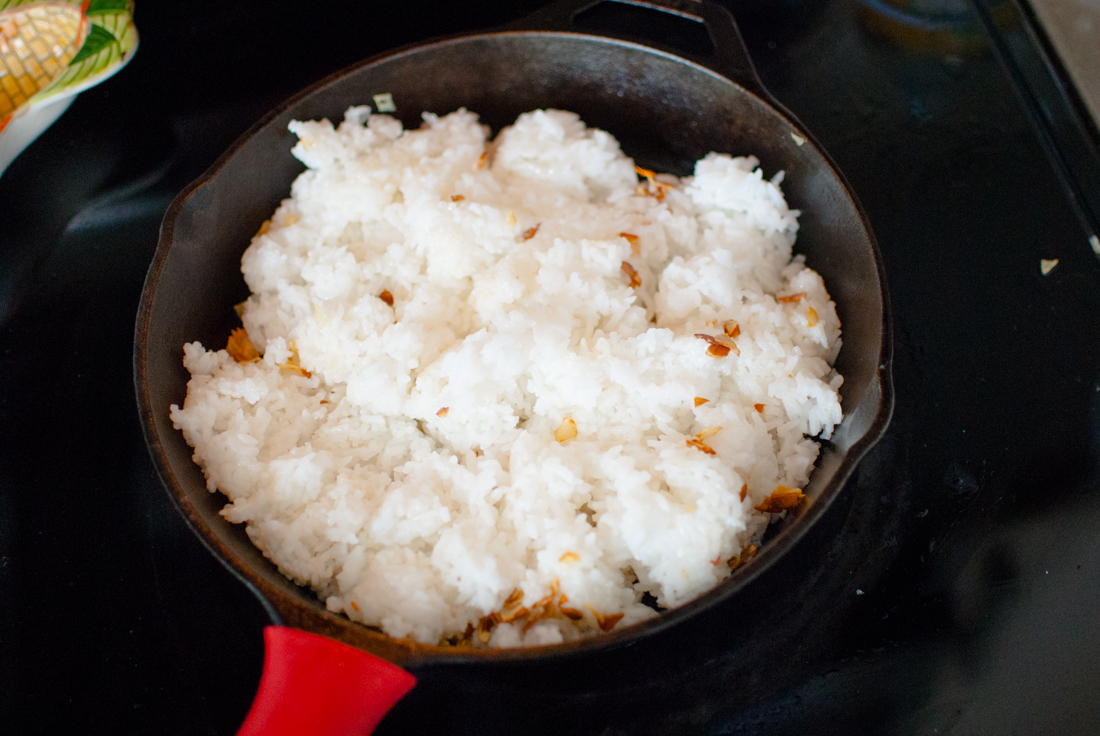 That's it. Oh my god. It's so easy. You'll get this nice, delicious, savory garlic rice and you can eat it and be happy.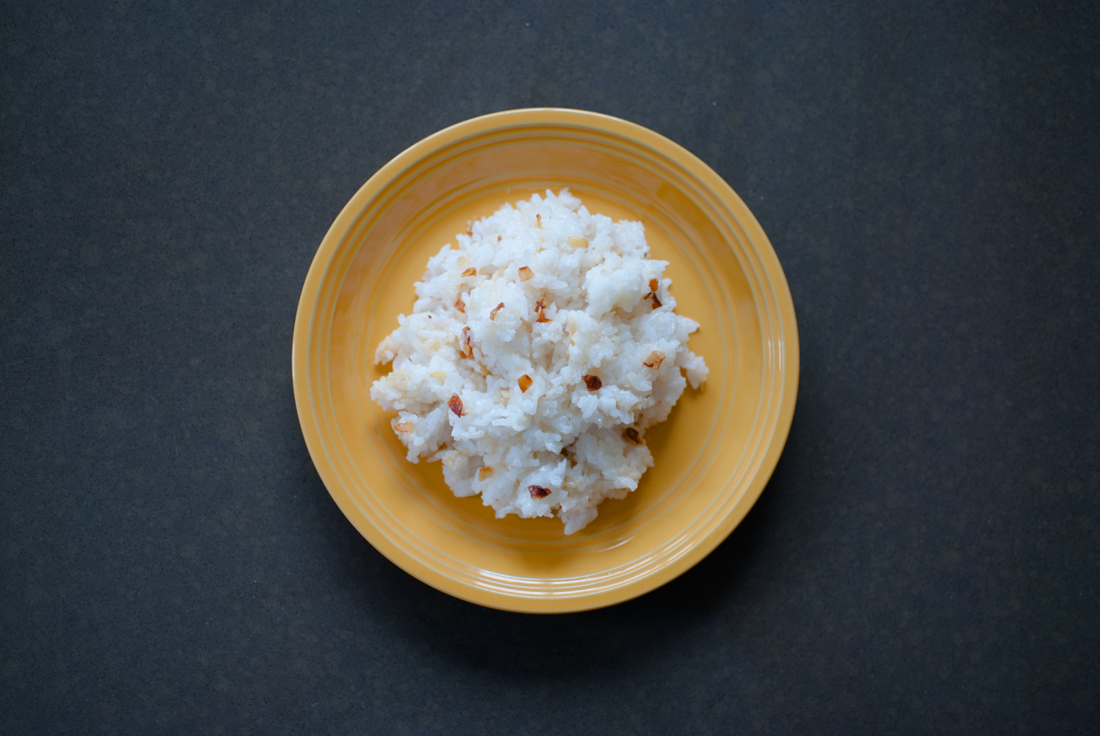 Making Silog
After you've made your garlic fried rice you can make silog, and all you have to do is throw a fried egg on top and some sort of protein. I normally use SPAM® that you slice and fry and serve with some tomatoes, but for this example shown I used… fried Vienna sausages. Honestly, Vienna sausages are way better sliced and put into spaghetti sauce, but these are fried and they looked real weird afterwards haha. Oh well! I usually eat mine with green onions, soy sauce, and some sriracha.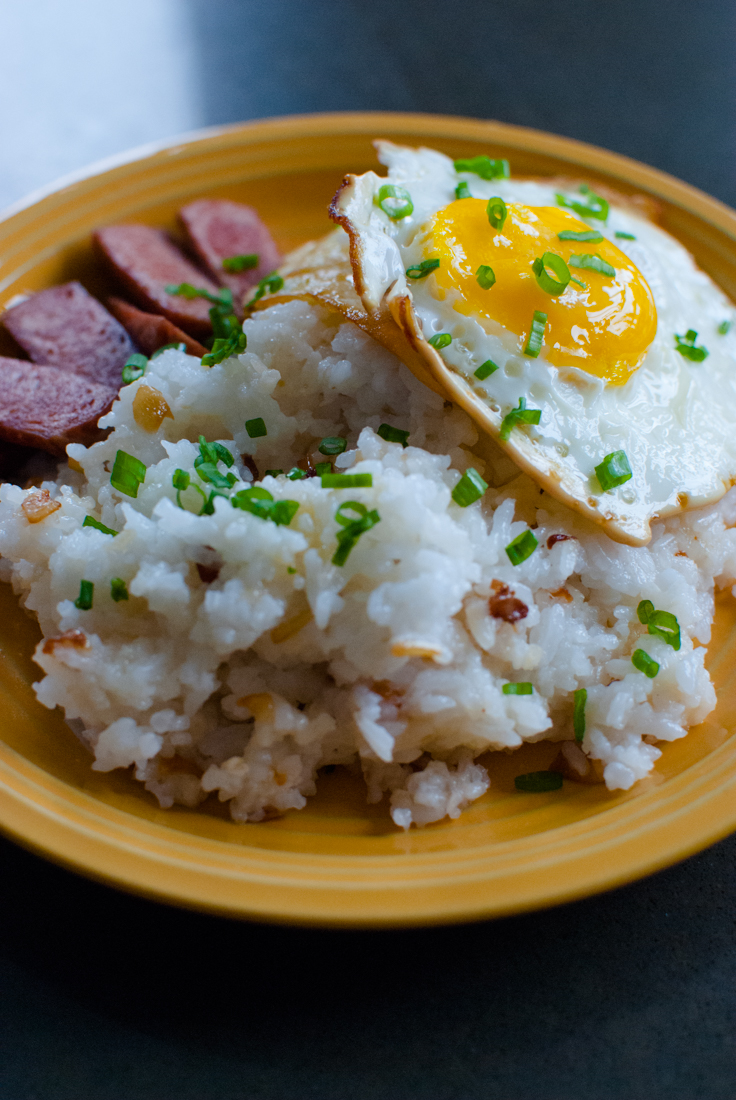 Filipino Garlic Fried Rice (Sinangag)
Print This
Ingredients
4 cups leftover rice

2 tbsp cooking oil

6 cloves garlic, chopped

salt, to taste
Instructions
Put oil and garlic in pan, heat and stir for about 5 min until the garlic is light brown
Put in all the rice, mix around and cook for another 5-10 minutes depending on how crispy you want it
Notes
You can substitute bacon fat for oil, or soy sauce for salt.
What is your favorite thing to eat with garlic rice??